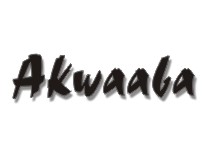 Welcoming Students To The Global Economy Through Interactive Internet Learning

Akwaaba Board of Directors
Tyler Dikman
Director
Tyler Dikman, Founder & CEO, CoolTronics; Vice President – Business Strategy, Redux
Tyler has been involved in business and technology for over 10 years. At the present time, he serves as founder and Chief Executive Officer of CoolTronics, an IT consulting company, as well as VP – Business Strategy of Redux, a venture-backed consumer-focused startup. CoolTronics serves the needs of consumers and small businesses by being "your personal concierge of technology," allowing customers more time to focus on their business than dealing with multiple companies for technology. Redux is a site dedicated to helping consumers discover new and interesting content on the web and communicate with others through the real time information stream on the homepage and through specific groups.
Tyler has been an entrepreneur his entire life. From working at Merrill Lynch at the age of 13, to starting his tech company, CoolTronics, at the age of 15, to more recently co-founding Redux at the age of 22. As a result of his success in the business world, Tyler has been fortunate to appear on and be featured by media outlets around the globe including CNBC, the Wall Street Journal, the NY Times, Fortune Magazine, ABC Radio, NPR, and many others. Tyler has used the experience he's acquired to inspire other young entrepreneurs through school lectures, mentoring, and various web-based blogs.
In the past, Tyler has been an advisory board member of the Junior League of Tampa, worked with Habitat for Humanity, and with geriatrics and spinal cord injury patients at the Veterans Hospital for several years.
Tyler currently resides in San Francisco, California. He holds a Bachelor of Science in Commerce from Santa Clara University. In his spare time, he enjoys seeing the world. Each year, he tries to visit at least three new countries, and has been to six continents and over 30 countries thus far.