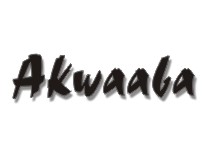 Welcoming Students To The Global Economy Through Interactive Internet Learning

Akwaaba Board of Directors
Mary Roll
Director
Mary's career in domestic and international commercial real estate has spanned more than 20 years. She is currently Account Management Director for CB Richard Ellis' Global Corporate Services division, located in Newport Beach, California. CB Richard Ellis is the global leader in commercial real estate services, and they have more than 300 offices in 50 countries. Mary's responsibilities include initiatives related to quality management, strategic analysis, client service and marketing for the Company's international platform.
Mary has traveled extensively throughout the world for business and pleasure and, in addition to her business acumen, brings a wealth of knowledge relative to cultural business and social conduct in many European and Asian nations. In 2002, Mary spent several weeks in China as an aid to a close friend on a mission to adopt a beautiful, young Chinese orphan who is now thriving in her life, family, and education in America.
Mary is a sponsor of Women for Women International and World Vision International, and a member of Amnesty International. She is an active member of the Orange County Chapter of CREW (Commercial Real Estate Women) and CoreNet Global (Commercial Real Estate Executives).
Born and raised in Napoleon, Ohio, Mary is a graduate of Northwestern University in Evanston, Illinois. In 1994, after living in Chicago for many years, Mary relocated to southern California as part of a company merger/acquisition.
Mary believes there is nothing more exciting than fostering the advancement of a great idea. And the nature of The Akwaaba Foundation, with its potential to train future generations to understand the complexities and trade offs of their decisions, to behave in an intelligent and moral way within society, is an opportunity she enjoys being part of.