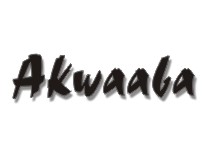 Welcoming Students To The Global Economy Through Interactive Internet Learning

Akwaaba Board of Directors
Adriana Guevara Chiocchi
Co-Founder & Director
Adriana has served as in-house counsel or general counsel for more than 15 years in a variety of public companies across several industries such as hardware, software, internet, semi-conductor, entertainment and telecommunications. She has represented large public company clients such as AMD, Cadence, Plumtree Software/BEA, SGI, HP, and Veritas as well as smaller private and public companies such as Wrapsidy and General Magic. more...
Denney Daetz
Co-Founder & President
Denney recently retired from public school teaching after an illustrious 40-year career in order to devote more time to the Akwaaba Foundation. Denney taught social studies, economics, and computer programming in the Los Gatos-Saratoga High School District from 1971 until 2007, including 17 years at Saratoga High School and 18 years at Los Gatos High School. One year, from 1980 -1981, he taught English at the Bromley College of Technology in England through the Fulbright Teaching Exchange Program, and in 1995, he taught computer programming and simulations at the Athenian Institute, an international exchange summer program at the Athenian School in Danville, California. Before joining the Los Gatos-Saratoga High School District staff, Denney spent three years teaching English as a Peace Corps volunteer in Ghana, West Africa from 1968 - 1971. more...
Laura Daetz
Co-founder & Secretary
During a career spanning more than twenty-five years, Laura held executive administrative positions for five of America's largest commercial real estate companies and two consulting organizations, founded her own consulting firm, and co-founded the Akwaaba Foundation. Laura has made numerous presentations for national and regional professional conferences from coast to coast. She has authored several articles in industry publications, and created the first newsletter of its type for human resource and risk management professionals in commercial real estate (Strategic Advantage: Straight Talk for Commercial Real Estate Executives). more...
Mary Roll
Director
Mary's career in domestic and international commercial real estate has spanned more than 20 years. She is currently Account Management Director for CB Richard Ellis' Global Corporate Services division, located in Newport Beach, California. CB Richard Ellis is the global leader in commercial real estate services, and they have more than 300 offices in 50 countries. Mary's responsibilities include initiatives related to quality management, strategic analysis, client service and marketing for the Company's international platform. more...
William W. Stubbs
Director
Bill Stubbs is an internationally known and acclaimed interior designer, the host of a nationwide PBS television series, a public speaker and published author. Some of Bill's accomplishments and awards include being named to the "AD 100," Architectural Digest's list of the World's Top Designers and Architects, receiving numerous awards from professional organizations including ASID and IIDA, and receiving the "Champion of Literacy Award"" given by Literacy Advance of Houston honoring individuals who promote the cause of literacy and who have made a difference through the written word. more...
Tyler Dikman
Director
Tyler Dikman, Founder & CEO, CoolTronics; Vice President – Business Strategy, Redux
Tyler has been involved in business and technology for over 10 years. At the present time, he serves as founder and Chief Executive Officer of CoolTronics, an IT consulting company, as well as VP – Business Strategy of Redux, a venture-backed consumer-focused startup. CoolTronics serves the needs of consumers and small businesses by being "your personal concierge of technology," allowing customers more time to focus on their business than dealing with multiple companies for technology. Redux is a site dedicated to helping consumers discover new and interesting content on the web and communicate with others through the real time information stream on the homepage and through specific groups. more...
Alex Chiocchi
Director & Treasurer
Alex Chiocchi became involved with Simpolicon while participating in the simulation in high school. While using the simulation, Alex became a world leader and tried to improve the world's standard of living. It was clear to him that the simulation was a fantastic hands-on learning tool that educated students in International Relations, World Economics, and Sustainable Development in a way that a traditional classroom education never could. After being a passionate participant, Alex wanted to get involved with the program's dissemination. He believes it is a fantastic means of giving students a taste of real issues in the globalized economy. more...