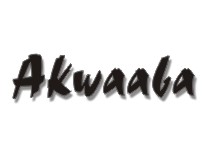 Welcoming Students To The Global Economy Through Interactive Internet Learning
Akwaaba In The News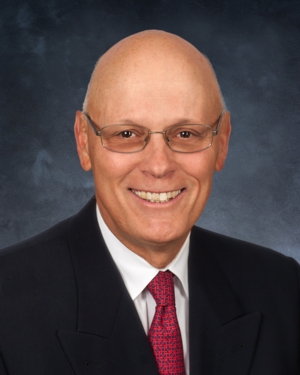 2013 (Read more)
Denney Daetz honored by receiving the Kennedy Center Stephen Sondheim Inspirational Teacher Award
"I became a teacher to continue my own academic growth while helping students reach their potential - as others had helped me. My Peace Corps experience changed my 'choice' to a 'determination': I needed to teach so my students might gain a global perspective and make a difference in the world."
The nomination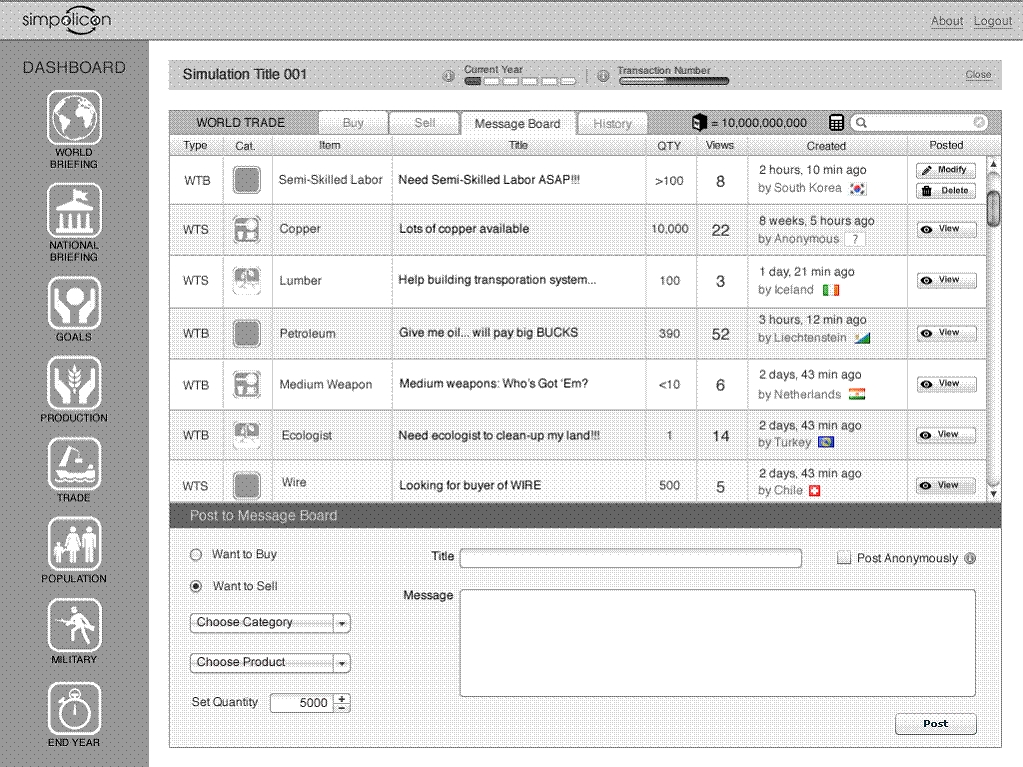 May 11, 2012 (Read more)
COLUMBIA UNIVERSITY PROGRAMMERS ADD MESSAGE BOARD FUNCTION
As illustrated in the slide below, our wonderful programmers at Columbia University, Teachers College, have delivered on their promise to make
SIMPOLICON©
and online tool!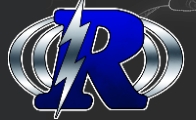 April 28, 2012 (Read more)
The Flash - Rocklin High School - Rocklin Students Partner with Akwaaba
This past week, the Akwaaba Foundation's Denny and Laura Daetz briefed Rocklin High Graphic Communications students on an upcoming real-world application of learning opportunity. The foundation, makers of the classroom computer program
SIMPOLICON©
, has enlisted 29(list below) of Rocklin High's very own to create icons for the game.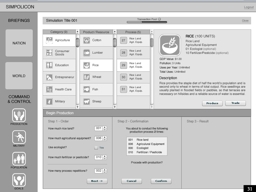 April 26, 2012 (Read more)
Internet Programming Update
This is a sample, using mocked-up numbers and "place-holder" icons, of what one of the screens will look like in
SIMPOLICON©
. It shows how a country can "produce" various products, in this case, rice.
January 26, 2011 (Read more)
Denney Daetz presents SIMPOLICON© to Columbia University
Denney Daetz of the Akwaaba Foundation presents SIMPOLICON, a classroom computer simulation of international political relations, economic development, and environmental sustainability. It teaches critical thinking, ethical decision making, and international cooperation. It was awarded "Software of the Year" in 1984 by Classroom Computer Learning magazine and has been used by over 10,000 high school students since then.

November 1, 2006 (Read more)
Daetz wants a web-based version of SIMPOLICON©
Denney Daetz has spent more than 25 years teaching his students in Los Gatos to have empathy for the rest of the world.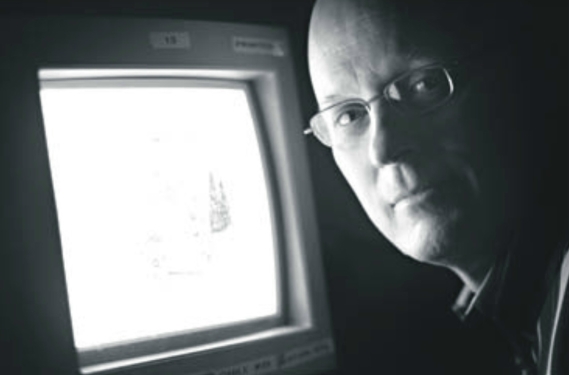 March 8, 2006 (Read more)
Simulation Offers Stimulation for History Students
Los Gatos High School teacher Denney Daetz has developed a computer game to stimulate students in his 20th-century world history class.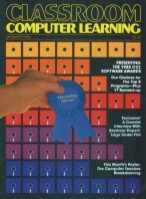 January 1985 (Read more)
CCL Software Awards
After reviewing nearly 300 programs, our judges winnowned out a handful worthy of this year's CCL Software Award. The winners, 8 outstanding and 17 other noteworthy programs.