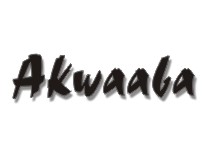 Welcoming Students To The Global Economy Through Interactive Internet Learning

Akwaaba Board of Directors
Denney Daetz
Co-Founder & President
Denney recently retired from public school teaching after an illustrious 40-year career in order to devote more time to the Akwaaba Foundation. Denney taught social studies, economics, and computer programming in the Los Gatos-Saratoga High School District from 1971 until 2007, including 17 years at Saratoga High School and 18 years at Los Gatos High School. One year, from 1980 -1981, he taught English at the Bromley College of Technology in England through the Fulbright Teaching Exchange Program, and in 1995, he taught computer programming and simulations at the Athenian Institute, an international exchange summer program at the Athenian School in Danville, California. Before joining the Los Gatos-Saratoga High School District staff, Denney spent three years teaching English as a Peace Corps volunteer in Ghana, West Africa from 1968 - 1971.
Denney was raised in Redwood City, California. He attended Yale University where he was a short stop on the Bulldogs Baseball Team and earned a B.A. in American Studies in 1967. In 1968, he completed an M.A. in Teaching at Stanford University where he was honored with an Outstanding Teacher Award from the Stanford intern teaching program for his work performance at Lynbrook High School in San Jose.
After having lived in Ghana for three years during his Peace Corp service, and having traveled to many other Sub-Saharan African nations, Denney began to conceive an idea for a unique educational simulation about the problems and processes of sustainable economic development in an international context. He believed that using a simulation to help students understand the reality of world economics, and to learn the value of interacting with people of other nations and cultures respectfully and peacefully, these students could have an immense and positive impact on the future of the world. So in 1979, after hundreds of hours of work, Denney's simulation idea became SIMPOLICON©: Simulation of Political and Economic Development©.
Since then, Denney has spent thousands of hours redesigning SIMPOLICON© into a computer-based learning experience, programming it for the Apple IIE and Apple IIGS, reprogramming it for the MAC, and even selling it to other schools and educators. Ultimately, over 750 copies of SIMPOLICON© were purchased by various educational institutions in 46 states and seven foreign countries. In 1985, Classroom Computer Learning Magazine named SIMPOLICON© one of the Top 8 Outstanding Educational Software Programs out of nearly 300 they evaluated.
Denney has used SIMPOLICON© in his classroom every semester since its inception with great enthusiasm from students who have heard about this creative and engaging activity for learning. Over the years, Denney has been encouraged by numerous students, parents, colleagues, and business people to make SIMPOLICON© accessible on the Web for students around the world. In 2005, Alex Chiocci's parents, Adriana and Bill, refused to take "No" for an answer, and offered significant assistance in bringing this about. That is when and how The Akwaaba Foundation was "born," and Denney has worked on the process of giving this simulation to the world of education ever since.
In addition to his Peace Corp volunteer service, Denney has worked on Guatemalan Disaster Relief, done construction for Habitat for Humanity, and is a sponsor for Children International and World Vision. In 1976, Denney led a group of 12 high school students on an 11-week educational trip to Ghana, Togo, and Benin (West Africa) where they experienced home-stays and learned about the culture and economics of the region. On behalf of his fellow teachers, Denney volunteered as a contract negotiator for the District Teachers' Association for 15 years, serving as the Chief Negotiator for 11 years. During that time, the DTA and the School District developed and maintained a "Mutual Agreement of Understanding," rather than a formal "Union Contract." They were able to accomplish this by using transparent methodologies and mutually respectful discussions. Denney served his alma mater, Yale, by participating on the Alumni School Committee interviewing student applicants; he also interviewed applicants for the Fulbright Teaching Exchange; he provides financial support to Yale and to Stanford's School of Education; and he is a member of Yale's Baseball Bulldog Club.